GaggleUp: $5 Kernels Promo Card every month for 4 months Only $10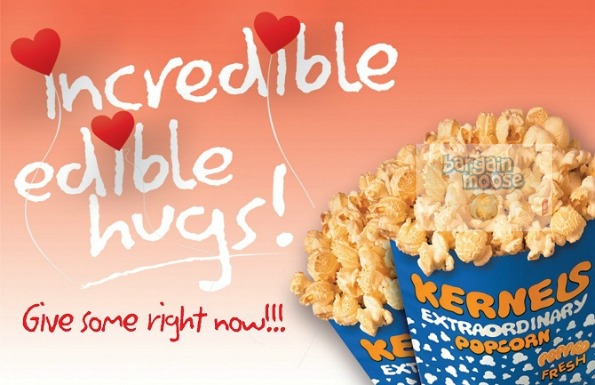 GaggleUp has a great deal for the popcorn lovers out there.  GaggleUp has teamed up with Kernels Popcorn and they are selling $20 worth of gift cards for just $10. This offer is valid until 29th January 2012.
Here are the details and the fine print for this deal:
A $5 Kernels Popcorn Promo Card for 4 months - that's $20 value for only $10!
Receive a $5 Kernels Popcorn promo card to your email inbox or mobile phone on the 1st of February, March, April and May, 2012 - valid only for 30 days
Simply print your promo card or present it on your phone at any Kernels Popcorn location across Canada or use it online at www.kernelspopcorn.com
Here is the fine print:
Maximum one purchase per person and all sales are final upon receipt of your first promo card.  Each $5 promo card is valid for 30 days only and each $5 Promo Card will display its expiry date.  Please note that your Kernels Popcorn promo cards will be delivered to the email registered with GaggleUp and that your email will be shared with Kernels Popcorn in order to send promo cards.
I love Kernels Popcorn and I will be taking advantage of getting $20 worth of their popcorn for just $10. That is a 50% savings!
(Expiry: 29th January 2012)