Domino's Pizza: Large 2-Topping Pizza For $9.99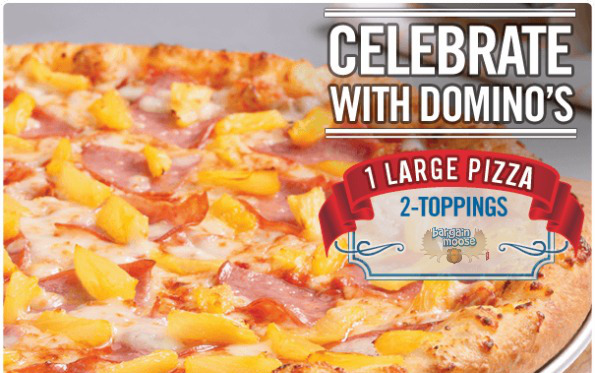 Domino's Canada has a fantastic pizza special right now celebrating 30 years of yummy pizza. Get a large pizza with two toppings for only $9.99!
Click here to order dinner @ Dominos.ca now
Order Code: 4010
Discount: $9.99 large pizza!
Expiry: unknown
So, I'm not actually sure if you need that order code to get the deal but in case you do, there it is. I find Domino's pizza perfect for those nights when I just don't want to cook, and neither does my mate. I also don't want to spend a lot of money going out to eat at a restaurant, so ordering pizza and then picking it up (cheapest option) works for us. For $10 (+tax) you have not only a full meal, but one that will last for a few days. Cold pizza is the greatest.
My favourite toppings are mushroom and pineapple. What are yours?
For this and any other Domino's coupon codes we have check out the forum.