AR Blue Clean 1700 PSI Pressure Washer Now Only $130 & Free Shipping @ Costco Canada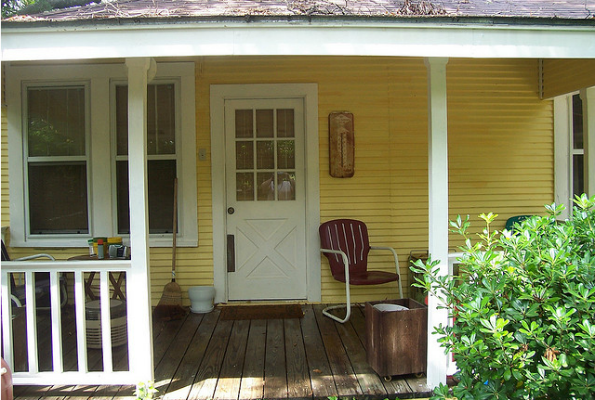 Clean your deck, your car and your home with the AR Blue Clean 1700 PSI Electric Pressure Washer. This clean machine has just dropped to a low price of $130, plus ships completely free.
The outside of my condo could use a good cleaning. I tried to use the hose, but the siding is still covered in lots of dirt and salt leftover from the long winter. I live in a condo and my neighbour washed her siding, making mine look even more awful. Do not be fooled, a pressure washer needs some power behind it to be effective. Pressure washers without pressure are essentially a portable garden hose, so you want to consider a model that has a bit of power for home use.
Luckily, Costco Canada has come to my rescue by dropping the price on the AR Blue Clean 1700 PSI Electric Pressure Washer. This pressure washer will have enough power to blast grime and winter away from your yard. This is a lightweight unit weighing in at about 23 lbs includes wheels and a handle designed to go where you need it to go. The nozzle has an adjustable spray, which means you can choose if you need a wide spray or a thin and powerful more direct spray. I personally like using a more direct spray to clean off my daughter's play structure and blast away all of those hidden spider eggs on the underside. Once you start pressure-washing items in your backyard, you will discover how satisfying it is to watch that dirt blast away. Clean up your fence, blast away your walkways and make your deck luck shiny and new. Your machine will include a one-year warranty, which should help give you peace of mind while you try this machine out. Also, remember Costco's return policies are amazing if you are at all hesitant to purchase.
I found this exact unit discounted slightly at Amazon Canada for $167.99. Lowes.ca is carrying a Kolbalt model with 1700 psi for $199. This machine at Costco is a great price for the pressure it has.
The reviews on this pressure washer look mixed recently, but looking through the history of all the reviews, most buyers seem happy with this unit and it holds a strong four out of five-star rating. The most common complaints are the length of the hose and that the attachments and connectors are made of plastic instead of something sturdier. Most reviewers agree this unit is perfect for the average residential user. Here is one happy review:
I used other pressure washers and nothing comes close to this unit I bought. For personal and to it use around the house, this is so far the best I have come across. The water does not leak; the wire is long and can reach around the corners. It does a perfect job end of the day.
I had better grab one of these before they are gone. That siding on my house is not going to clean itself!
Image Credit: Farther Along
(Expiry: Unknown)