132 Printable Coupons to Save $200+ on Groceries @ SmartSource!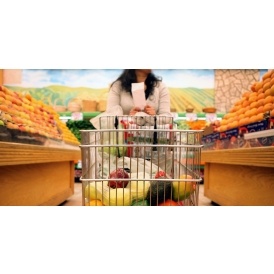 When grocery shopping or flipping through flyers, I often mark down the sale items and think to myself that every penny counts. Well we now have a SmartSource coupon portal - and instead of saving just pennies we can save dollars. In fact, you can save over $200 with these 132+ printable coupons available through SmartSource.ca. Just follow the link below and start saving some money.
There are coupons to save on everything from toilet paper to razors to cosmetics even. Just have a browse through and select the discounts you desire. You can sort by category or brand as well, if you don't want to necessarily read through all 130+ coupons. Your best bet is to find sales on products and combine these coupons with the sale. Sometimes that can even result in free stuff!
There are several offers that stand out to me, but I definitely can't list them all. The Healthy Choice Gourmet Steamers are something I regularly toss into my shopping cart, and right now there is a coupon to buy one, get one free!
Black Diamond Cheese is probably found in most households, and now you can use this print coupon to save $1 on your next purchase of any one Black Diamond Natural Cheese Bar.
Everyone seems to be getting sick right now, so why not clip this coupon to save $2 on any one NeoCitran product? Or even get $3 off any Otrivin Saline Severe Congestion Relief with Sea Water. There are oodles of coupons, so have at 'er!
Now one thing I did notice, is that the coupons can vary a little bit depending on your province. Ontario has 134 coupons available while some of the other provinces only have 132 coupons. It is not too big of a difference though.
(Expiry: Various)