West 49 $20 Gift Card with Purchase (In-Store)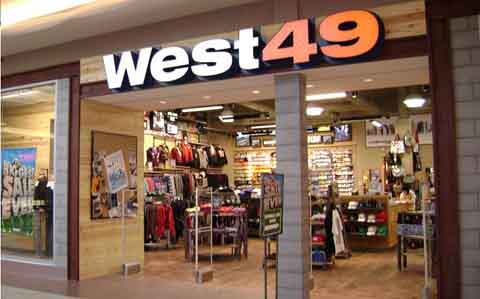 West 49 is currently having a deal right now where you receive a $20 gift card for every $60 you spend!
For anyone who likes, or knows people who like Roxy, Quicksilver, Billabong, etc, West 49 has a great variety of boards and board wear. They also carry a lot of nice warm sweaters, get them before the worst of winter hits. They also used to sell knit hats shaped like animals, do they still sell them? I'm still on the fence about those...
Thanks for the email Paige!