WagJag Canada: $23 For Easter Chocolate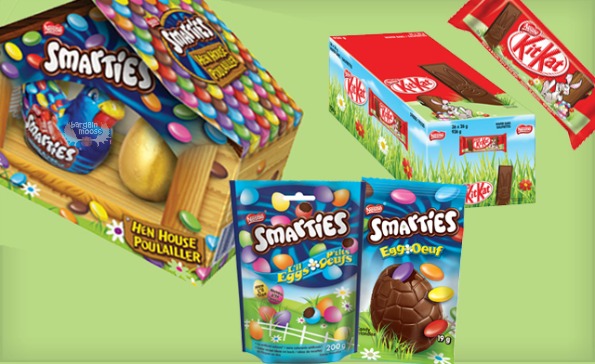 I just blogged some ice cream for you and if that wasn't enough to get your tummy rumbling, how about some chocolate? WagJag has a great deal on Nestle Easter chocolate. This deal ends in two days and is guaranteed to shop to you by April 17th, so you know you'll have it for your Easter hunt.
There are a few different deals here, all involving chocolate, so you know they are all good!
The cheapest deal is $23 (worth $45) and includes a Smarties hen house, three 200g bags of Smarties l'il eggs, 12 Smarties 19g eggs and six Kit Kat bunny 26g bars. This one is perfect for a family egg hunt.
The most expensive deal is $35 (worth $70) and includes 22 130g boxes of Kit Kat 26g bunny multipacks with five bars per box. This one might be best for an Easter party where you are giving out quite a lot, or for really deserving children in your family.
There are three other deals ranging in price from $25 - $29, each including different confections, all depending on your needs, I mean your children's needs. Don't forget to pop a few in there for you. You know you love Smarties.
I didn't see any other shipping costs, which makes this an even sweeter deal.
(Expiry: 10th April 2014)