Wag Jag Canada: Up To 83% Off Lawn Care Services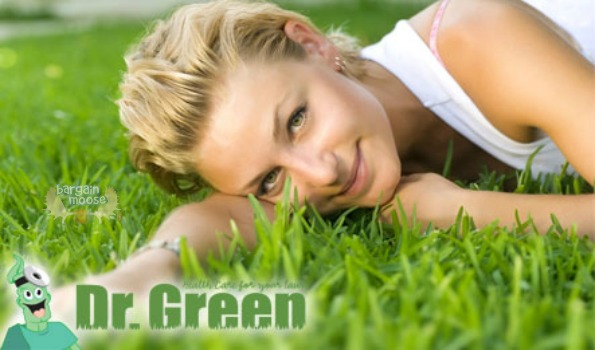 Get this Wag Jag now, because you know your lawn will need it soon. Get 83% off lawn care services from Dr. Green, with multiple locations in Ontario and Edmonton.
If there has ever been a deal my family needs, this is it. We probably have the worst grass in the entire neighbourhood because we honestly just don't know how to maintain it. I am all about natural products rather than chemicals being sprayed on the grass my children play on, so this is a great environmentally-friendly alternative where we only have to buy the services, sit back and enjoy.
Limit of one voucher per household, but you can buy three for other people. This voucher is valid on a maximum of a 15,000 sq. ft. lawn and appointments must be scheduled in advance. The amount does not include tax and there is no cash value. The voucher expires September 1st 2013.
Using environmentally-friendly methods, Dr. Green's team of certified law specialists will get your lawn back to the new and lush lawn you once knew. There are three options for vouchers:
$25 for a fertilizer and rich soil conditioner treatment plus $25 towards a future lawn care program (a $149 value)
$49 for a fertilizer, rich soil conditioner and Weed 'n' Feed treatment, plus $25 towards a future lawn care program (a $194 value) - this must be completed in two appointments
$99 for a spring Seed 'n' Feed treatment plus $25 towards a future lawn care program (a $275 value) - this is only valid for service during May and June
The specially formulated fertilizer provides nutrients to the roots to increase resistance to disease. Soil conditioning balances pH levels. Seed and feed reduces bare areas and thickens the grass while telling dandelions and other weeds to hit the road.
(Expiry: 10th April 2013)