Tim Horton's Free Hash Browns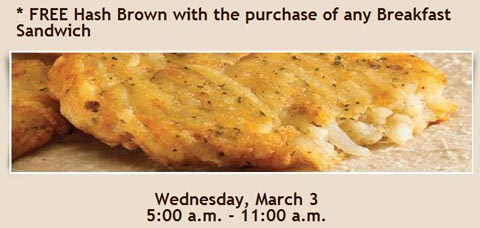 Tomorrow, with the purchase of any breakfast sandwich, Timmy's will give you a free hash brown!
You get a free hash brown when you buy any single breakfast sandwich. This freebie is only available Wednesday, March 3 2010, from 5am to 11am. Not only are the hash browns delicious and hence a great freebie, the breakfast sandwiches are really good too.