TeamBuy Canada: $10 for $20 to Spend on Chocolate @ Lindt Outlet Boutiques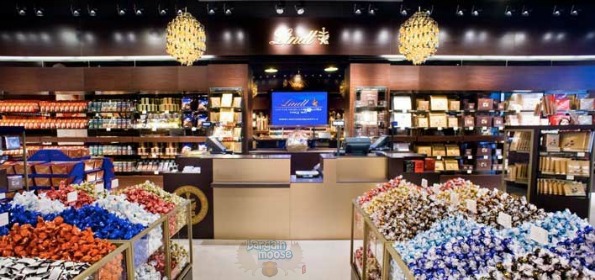 TeamBuy Canada has an amazing deal for all you Moosers with a sweet tooth - pay only $10 for a voucher worth $20 to spend on Lindt Chocolate at Lindt Outlet Boutiques.
I found the voucher via Quebec City - so if you get re-directed just check there.
This voucher is valid at the following 14 Lindt Outlet Boutiques across Canada. You must select the location you will redeem it at when you checkout:
Edmonton: 2011-99th Street NW. (South Edmonton Common)
New Westminster: 805 Boyd Street (Queensborough Landing)
Winnipeg: 1570 Kenaston Boulevard (Kenaston Common)
Halifax: 277 Lacewood Drive (Clayton Park)
Ottawa: 1763 St. Laurent Boulevard (Koyman Galleries Plaza)
Etobicoke: 1557 The Queensway (Queensway Commons)
Mississauga: 7090 Kennedy Road
Oakville: 3487 Wyecroft Road (Burloak Riocan Centre)
Scarborough: 2250 Markham Road
Kitchener: 4500 King Street East (Tulane Power Centre)
Sainte Foy: 1454, Avenue Jules Verne (Riocan Sainte Foy)
Laval: 2360, Autoroute Chomedey (Aut 13) (Méga Centre Notre-Dame)
Brossard: 7200 Quartier Boulevard (Quartier DIX30)
Pointe Claire: 58 Brunswick Boulevard
That covers 6 provinces - so this deal is not available in all provinces. There is a limit of two per household and a limit of  one per person as gifts. Vouchers expire 30th, March 2013.
(Expiry: 27th February 2013)