Swarvoski Canada: Free Swarovski Pen with $190 Purchase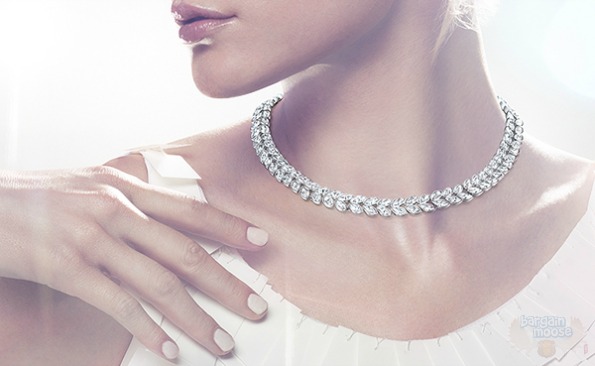 Swarovski Canada is offering a free Swarovski crystal filled pen with your purchase of $190 or more on their website.
I was recently cleaning out my jewelery box and realized that I actually own the most Swarovski brand pieces of any 'brand'. I own two necklaces, one bracelet, and a set of earrings. Each one has a special place in my heart. The earrings I bought on my first ever paid vacation: I purchased them in the Swaorvski store in New York. The one necklace I wore on my wedding day, the other necklace I was sure that the first time I saw it there was surely nothing more beautiful in the world. The bracelet is also one of those items that fixated itself in my mind. It was a piece that Swarovski no longer made when I discovered it, so I watched for nearly a year till I found one on eBay and made my purchase. Each item has a special place in my heart and even when I am in a purging mood, I cannot bear to part with them.
I think of Swarovski as special pieces that will stay with you for years. The Azalea Collar pictured above is a lot like the one necklace I own... and it is a piece I would see owning forever if it was mine. It costs $550 but it is a gift that would last not only one lifetime but also be passed on to children. If you are purchasing a gift for someone, a gift you want to last forever, I think Swarovski is a lovely choice for the affordability and the wow factor all rolled into one. The free pen is just a nice bonus.
Receive free shipping, a free gift card, and a free gift bag on orders of $120 or more.
(Expiry: 16th March 2014)