Superhero Cushion Covers only $7.90 & Free Shipping @ Aliexpress!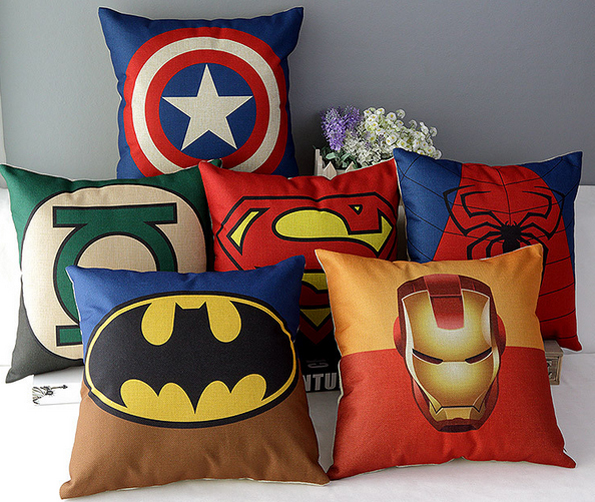 I am loving the items on Aliexpress.com lately – there is loads of stuff you just cannot buy in Canadian stores… or if you can find it, it will cost you a fortune. Loads of the marketplace sellers on Aliexpress sell really sought-after items, many with excellent prices and free shipping. That's exactly the case with these superhero pillow cases – they're only $7.90 with free shipping to Canada, no matter how many you choose to order!
As you can see from the image above, you can choose from a range of superhero and other character designs, including:
Spider-Man
Batman
Captain America
Ironman
Superman
Flash Gordon
Minions
Many more
The size of the linen cushion covers is an 18" square – you can see if you have any cushions at home that this will fit, or grab a few from the dollar store.
You will have difficulty finding this type of item in Canada, even on Amazon.ca which is my go-to place to check out. There are a few similar ones being sold on there, many at $40 to $50 each!!
My little girl is currently in a Spiderman phase… she really loves this superhero. I can imagine that she'd love a Spider-man cushion. I am resisting though, as her bed is completely covered in character cushions, from Spongebob Squarepants to Hello Kitty. I have to move them to get her in to bed at night, so I am abstaining on the cushion buying for now.
Please note that these will ship from outside Canada so they will be a little slow in getting to you. If you want a few of them, I would highly recommend making separate purchases, keeping individual orders under the $20 limit so as to make sure you don't have to pay any extra customs or duties at your door.
(Expires: Unknown)