Snow Joe Snow Throwers from $118 @ Amazon Canada!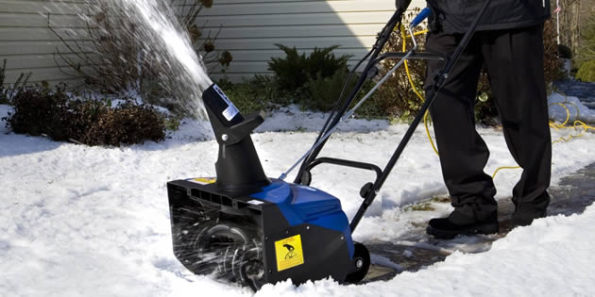 We have only had a few major snowfalls this year, and I am already tired of shoveling. If you are in the same boat, then check out these Snow Joe Snow Throwers on sale at Amazon.ca. You can get your hands on one of these nifty tools for as little as $118, with savings of up to 56% off the regular price. Plus you will also get free shipping!
The most affordable option is going to be the Snow Joe 18 Inch 13.5 Amp Electric Snow Throw for 56% off. It was $268.79 and is now just $118. This snow thrower can move up to 650 pounds of snow per minute and would be perfect to clear your driveway and walk ways.
I also like the sounds of the Snow Joe SJ618E 13 Amp Electric Snow Thrower, 18 Inch which is just $139, but it is not discounted as much unfortunately.
For something a little more powerful, I suggest the Snow Joe iON Cordless Single Stage Snow Blower. It was $448 and is now $240. This one is great for quick and easy snow removal with no worries about cords and such. On a full charge it can run for up to forty minutes.
Amazon.ca throws in free shipping on all orders over $25.
(Expiry: Unknown)