Skype: 30% off Skype Gift Cards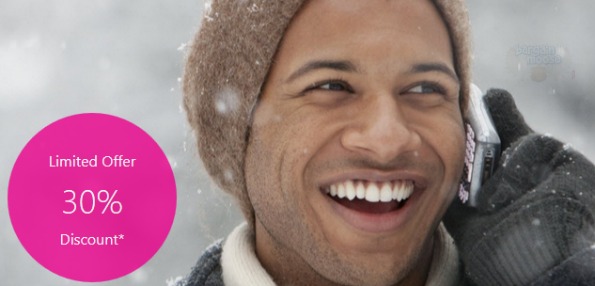 Get 30% off Skype credit eGift Cards when you buy online.
If that link doesn't directly link through to the promotion it can be found on the bottom right hand corner of Skype's main page.
Skype credit allows you to keep in contact with friends and family members using Skype to call land lines or cell phones. They can also use Skype to access Wifi networks, send SMS messages, and make local, long distance, and international calls.
With the 30% off credit you can get good value for your purchase. It says you can purchase gift cards from $10 up to $200 but when I selected the gift card and made up a demo I could only select up to $75US. I'm not sure what I did wrong. I did demo a $60 US gift card and when I filled out the eGift card information the price of the card came down to $44.59.
The price is in USD; however, the gift card will be redeemed and exchanged in the recipient's local currency.
(Expiry: Unknown)