Shutterfly Coupon Code: 100 Free Prints (Just Pay Shipping, 7¢ Per Print)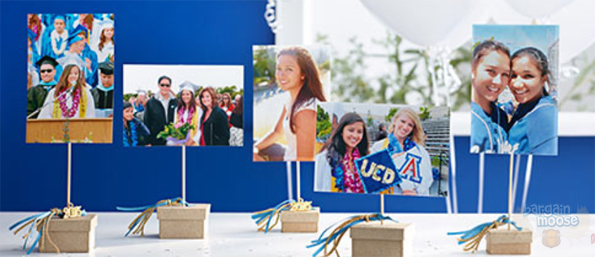 Shutterfly, the US specialist in all things photo, from prints to personalised calendars, has released a coupon code for the Easter weekend. This coupon code will give you 101 free photo prints, in the 6x4 size. You just have to pay the shipping fees!
Click here to use the Shutterfly coupon code online now
Coupon Code: carrot
Discount: 101 free prints
Expires: 7th April 2015
With this Shutterfly coupon code, you can place an order for just the prints, you don't have to buy anything else. If you've never had an account on SHutterfly, new customers can get 50 free prints. But that's not quite as good as this Easter offer!
IMPORTANT TIP: If you only have 100 free prints in your shopping cart, shipping seems to be $6.99 when I did a test order to Ontario. However, if you put 101 items in your cart, shipping fees increase to $9.99! This means it is worth keeping your order at the 100 free prints. You don't want to pay an extra $3 in shipping fees for the sake of one photo.
This works out at $0.07 per print – including shipping. This is actually a pretty good deal for prints. When you order most prints online, you usually have to pay shipping fees on top of the price of the prints. For example, over at Walmartphotocentre, 6x4 prints start from $0.19. Or, from Snapfish.ca, you're talking a minimum cost of $0.15, and that's not yet factoring in shipping fees. Yes you can sometimes get special offers and coupon codes to bring the cost down quite a bit, but these $0.07 prints from Shutterfly are one of the best offers I've seen in quite a while.
If you've got a ton of photos sitting on your hard drive and not quite gotten round to printing them out yet, this is a perfect opportunity to do so. When offers like this come along, I take advantage and print out a chunk of photos from the last few months. I usually hand the envelope to my sisters, who dig through and grab a few to save for themselves and I am left with the remnants. :)