Shop.ca: Vinotemp Wine Cooler Only $299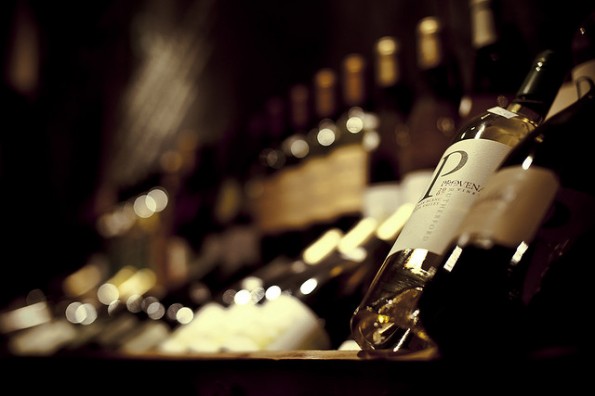 I found a very sweet deal on a wine cooler for all of you Moosers who appreciate wine as much as I do. The Vinotemp 15 bottle touchscreen wine cooler is only $299.99, with an original price of $399.99, but I found it for sale at Well.ca for $429.99, so this really is a great deal.
Because it only holds 15 bottles, this is known as small wine cooler. To me, 15 bottles is a good collection as the most we have in our house at one time is about three bottles, and they usually don't last very long. I do want to get us a wine cooler and have wine ready for guests (and nights that I need it) at all times. This one is the perfect size for my small kitchen and looks beautiful with a black body and tinted glass door.
The touch screen control panel has a digital temperature display, which is a feature any techy-loving husband will love, on top of the wine in the fridge. You can set this wine cooler anywhere, as it has adjustable feet for leveling.
The interior light illuminates your bottles, making it a decorative feature in your kitchen, dining room, office or even your bedroom. The possibilities are endless! If you have young children, or people who won't stay out of your wine, there is a safety lock that disables access to the cooler when you feel like it.
Even though this would be a fairly heavy item, Shop.ca will ship it to you for free. They are just too kind like that. If you want even $$ of the price, check the forum for coupons, as we have two that just might work on this item.
Photo credit: It's Holly
(Expiry: Unknown)