Rdeals Canada: 65% Off Two Walkie Talkie Watches For Children From CandisTech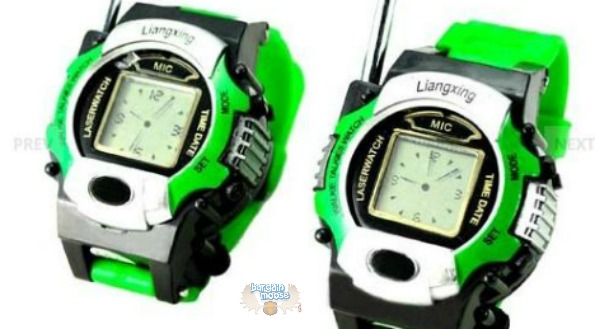 Rdeals Canada is offering vouchers for 2 children's walkie talkie watches from CanDis Tech for 65% off - $24 with free shipping.  You can purchase up to 10 vouchers for yourself and 10 as gifts.  Only 1 voucher can be used per redemption and cannot be combined with any other offers or promotions.  Voucher will expire 6 months after deal closes and taxes and shipping are included for Canadian addresses.
Kid's love any kind of walkie talkie and what could be better than a watch that doubles as one.  I know from experience with my own children that there is no limit to the imagination when you can communicate with a friend electronically.  They will have hours of secret missions, spy adventures, or just report the whereabouts of parents to each other.
These are also watches, so will help your little ones tell time.  The walkie talkies are capable of up to 30 meters, giving them plenty of distance for fun.  With the holidays coming up fast, these are another great gift at a great saving.  These are regularly priced at $69 and with this voucher, you can purchase for $24.
(Expiry: 9th November 2012)