Picaboo: Cheaper Pages, 50% Off Calendars, 25% Off Photo Books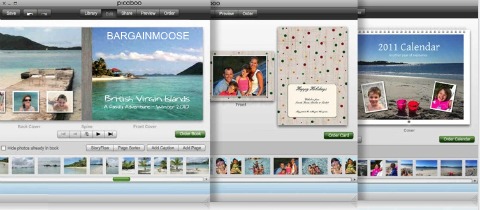 Picaboo has several promotions going on right now. First of all, they have permanently lowered the price of additional pages in classic photo books from $1.99 each to $0.99 each, 50% off! Second, they are offering 25% off all classical photo books (so try out some of those cheaper extra pages) and 50% off all calendars.
Peek at your next project at Picaboo
Discount: 25% off photo books
Coupon Code: FEB25CB
Expires: 7th, February 2011
Discount: 50% off calendars
Coupon Code: CAL50FEB
Expires: 7th, February 2011
As mentioned previously, I have made photo books from this company for many members of my family from our wedding. All have been received well. I have never had to pay duty even though it is a US company, they seem to ship from within Canada.