Next Issue Promo Code: 25% Off 3 Months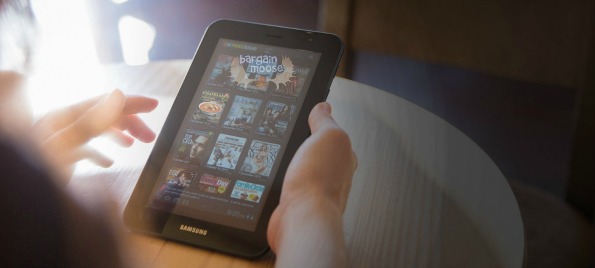 If you are looking for a great last-minute-type gift for a loved one, think about Next Issue. I would love this as a gift... the gift of reading magazines! Right now you can use the promo code to get 25% off your first three months. This is the highest promo code I've seen for Next Issue, so I don't think you'll do better.
Click here to get your subscription @ Nextissue.ca now
Coupon Code: HOLIDAY25
Discount: 25% off
Expiry: 31st December 2014
What's great about this coupon is that it is valid until the end of the year, so it is perfect for those who might be waiting until the real last minute to get a gift.
You'll get access to over 100 magazines and the subscriptions start at $9.99 a month, which is a savings of about $2.50 a month for those three months. That will get you 130 monthly magazine subscriptions.
If you like weeklies, you'll want the premium membership, which gives you another 11 magazines that come out weekly. That one is regularly $14.99 a month, but you'll save $3.75 a month. I think this one is the most worth it. I like my weekly magazines!
I've had a hard time switching from print to digital as I'm just a hardcore paper fan. I love grabbing my magazine from the mailbox and reading it from cover to cover, but for how much I read, it gets pricey. I had to stop myself this year when the kid's QSP fundraiser came home from subscribing to 12 different magazines as I've done in years past. But, I miss my magazines and this is a great way to read what I want, when I want.
I have a trip coming up and this is the perfect way to bring my magazines along with me without bringing 10lbs of extra paper with me. You don't have to be online to read as you can download them before you go. You can even set up automatic downloads.
Some of my favourites include Macleans, Bon Appetit, HGTV and Oprah. I also see that they have kids magazines like National Geographic Kids and ones my husband might like to read like Golf Digest.
What I love about it is that I can use it on up to five devices, which means I can let my kids read their own magazines on their own devices for the one price. I'm sold!
Get all of the latest Next Issue coupons from the forum.