New Artscow Coupons For Personalized Photo Gifts!
I've blogged about Artscow.com a few times in the past, so I think I'll do another one with some new Artscow codes which they are offering, for discounts and deals on their custom photo gifts.
Customized Pillow Case!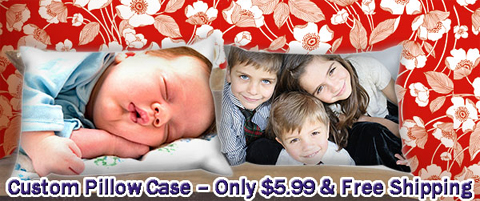 Using the Artscow coupon code PCASE599 you can order a customized pillow case for only $5.99us & free shipping too! This might be a great idea for a kid… maybe get a family picture for it? Or perhaps, you could grab a picture of their favourite kids TV star off the internet, whether that be The Wiggles or Dora the Explorer… and make the pillow with that!
This Artscow.com coupon code expires on the 20th May 2009.
Custom Photo Book!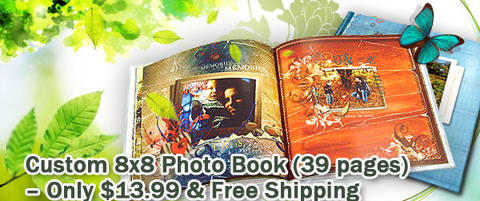 With the promotional code PBK1399, you can get yourself a 39 page photo book (8x8) for only $13.99us & free shipping too.
This Artscow discount coupon expires on the 14th May 2009.
Personalized Keychain Watches!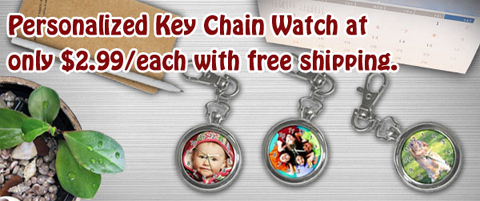 Use the promotion code KEYW299 for a Personalized Keychain Watch for only $2.99us & free shipping from Artscow.com! These are quite unique, don't think I've ever seen a store selling these.
This Arts Cow coupon code will expire on the 31st May 2009.
Personalized Photo Book!
This one is for new customers only. With the discount code PBS699, you can order a 20 page, 8x8 personalized photo book. The cost would be $6.99us with free shipping. This could be a good idea if you want to try out Artscow for the first time, to see what the quality of their photobooks are like.
Unknown expiry for this Artscow promo code.
A Bit About Artscow
They are a Hong Kong based website, with an great reputation worldwide. They ship to Canada for free – I love it! I've ordered from them a few times, and I'm pleased with the quality of their photo gifts.