Mark's Canada: BOGO 50% Off Jeans & Get 1,000 Scene Points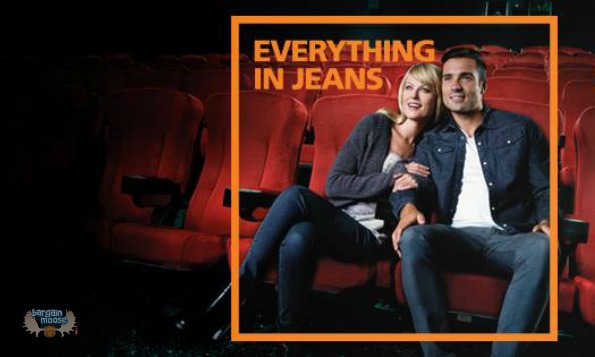 Mark's Canada has a sweet deal going on if you need some new jeans. Get one pair of jeans and then get the second pair for half off. On top of this, when you buy two pairs of jeans, you'll get 1,000 Scene points, which is enough for free movie. Get yourself a pair, get your significant other a pair, then wear them on your date to the movies, which you'll essentially get one person free.
Both hubby and I need new jeans. I have one favourite pair that I wear pretty much anytime I want to wear jeans and he has a number of pairs that are tattered and worn, with paint stains, and not in the good, cool and fashionable way. I also want to go see a movie with him sometime soon. We've been trying for weeks to see the new Cameron Diaz movie, Sex Tape, as I've heard it is hilarious, but it hasn't worked out. Maybe if we had a free movie pass plus some hot new clothes to wear, we would make more of an effort to make it work.
I'm a sucker for dark wash and this driven dark contrast jeans seriously look hot. I'm not huge on all the strategic rippings and these look like they can be worn everywhere, even to a fancy restaurant for dinner. We'll have to add that on to our date night. These are $89.
These women's mid-rise boot jeans give the same effect as the men's. They can be worn anywhere and look hot. They are also $89.
By buying both jeans, I'd pay a total of $133.50, saving $44.50, plus get the Scene points. Your Scene points will come as a code at the end of your purchase, that you can redeem online for tickets.
Mark's charges $6.50 for shipping, no matter what you buy.
(expiry: unknown)