Lord of the Rings: Motion Picture Trilogy, Extended Edition, Blu-ray, Was $77 Now $24.99 @ Amazon.ca!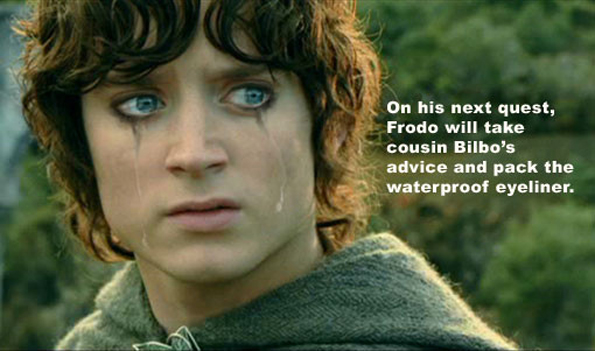 From time to time we'll find a hot deal on a popular movie series, and it will just be screaming out to be blogged on Bargainmoose! That's what I feel about this movie deal today – you can get a superb price on The Lord of the Rings: Motion Picture Trilogy Blu-Ray from Amazon.ca. Originally priced at $76.99, it's only $24.99 just now!
This particular edition is both the extended edition, and it's also bi-lingual. So, it's good for those of you who love The Lord of the Rings, and also the French-speaking moosers.
I think we are all very familiar with Amazon.ca's shipping policies, but I will make a note in here in case you are not. If you have an Amazon Prime account, then shipping on this item would be free to your home. However, if you've just got a regular account, you'll be disappointed to hear that this item falls $0.01 short of getting free shipping! The free shipping minimum on Amazon.ca is $25. Why not pop a smaller filler item in your cart to take it over the $25 mark?
The last time we wrote about this deal on Amazon.ca was two years ago here, and at that time, the deal was $40. As for prices elsewhere today, most online stores in Canada are selling this DVD set for around the $50 mark, such as at Chapters and Staples. It's also $24.99 @ HMV.ca – I didn't even realise that they sold online! However, the Amazon deal is better because of the shipping status – the minimum shipping cost on HMV for a test order to Ontario was coming up at an extra $6.
Needless to say, this is an absolutely fantastic set of movies. I actually own the same editions but on DVD, not on Blu-Ray. Every couple of years, we have a LOTR weekend marathon, watching them all in one go. :)
Some people will only buy their media on Blu-ray now, as our author Avigayil recently commented. She only buys Blu-Rays! For me, I'm still buying both DVDs and Blu-Rays, depending on which media I can find the best deals. How about you? Do you collect Blu-Rays?
(Expiry: unknown)