La Senza: Free Hosiery With Sexy Sleep Purchase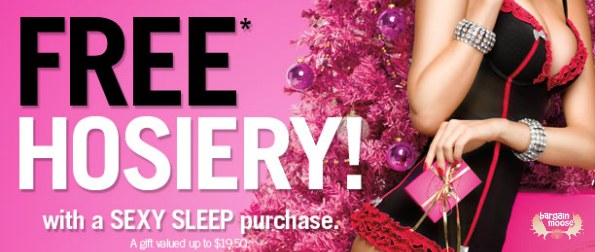 Get a sexy outfit for the coming holiday season, and receive free hosiery - worth up to $19.50 - at La Senza Canada.
After adding one of the above to your cart, visit the link below to choose your hosiery:
When you add them to your cart they will be free.
The hosiery you can choose from range in price from $12.25 to $19.50.
My favourite Sexy Sleep outfit is by far this lovely Perfectly Me Removable Push Up Merrywidow for $49.50. I could see prancing around in that for the hubby!
This is a 2 day only offer: 11th and 12th of November 2011.