Groupon Canada: 4D CityScape Puzzles From $30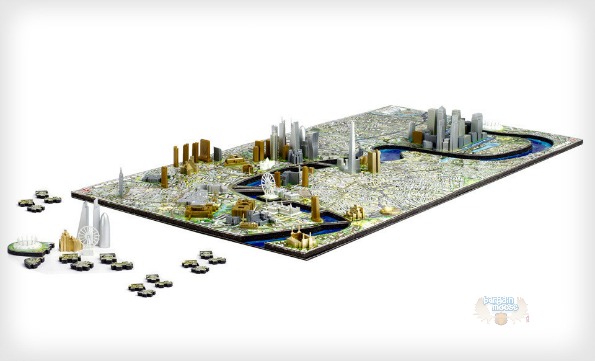 Groupon has a deal for 4D multi-layered CityScape puzzles.  You can buy a limit of 3 per person and 2 more as gifts.  Shipping within Canada is free and sale will end on December 11th 2012.
My family loves puzzles and it's a great way to get everyone involved in something constructive.  These 4 D puzzles might be a little difficult for some younger members, but wonderfully relaxing for others.
You can get a puzzle for 9 different cities.  Choose from Berlin, Chicago, Hong Kong, London, New York City, Paris, Las Vegas, Tokyo or Toronto.  These are educational as well as fun because you can assemble the landscape while becoming familiar with the area's streets, islands, roads, railways and geography.  You snap the base together and then embark on a journey of history adding 3 D building pieces giving you a sense of the progress and development over time.
This would be a fantastic idea for 2 or more people to work on at the same time, learning as well as enjoying the puzzle.
Shipping: Free within Canada.
(Expiry: 11th December 2012)