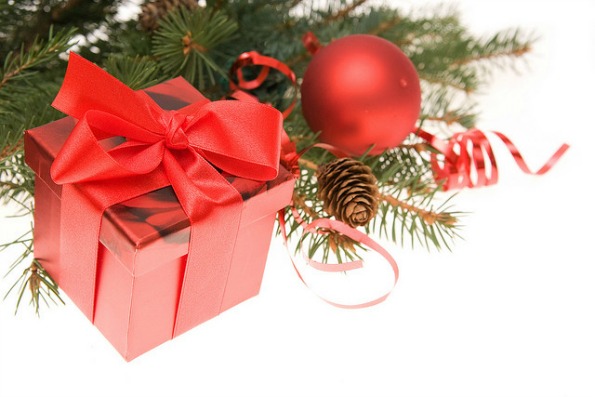 With our last great installment of gift ideas A-Z (check out Gifts A-F, Gifts G-L, Gifts M-S), we now present you with T-Z.
As a well-known tea lover, this makes the absolute perfect gift. David's Tea has a tea of the month club, which is great for you last minute shoppers, because it starts being delivered in January. You'll get free samples with every order from them.
Something that everyone, and I mean everyone, needs is underwear. I find especially with men, they don't shop for their underwear and new ones make a great gift, so they can throw out those ratty old ones. Gregg Homme is a very sexy men's underwear store (look at your own discretion), with a great sale section.
If personalized and custom gifts are your thing, check out Vistaprint, which has a wide range of customizable gifts for friends, family, co-workers and employees. We have a coupon right now for up to $100 off your order.
Of course, the gift I think is the most perfect is WaySpa gift cards, which are printable, so you can get them even on Christmas Day for those last minute gifts. Check out the Bargainmoose forum for coupons for up to 22% off those gift cards.
There are a number of great deals at XSCargo, and Christmas is no exception. Everything from loom bands to blenders to tablets are on sale.
When we had the letter I, we gave ice cream, but what about the healthier alternative of frozen yogurt? Check out this frozen yogurt machine at Amazon, now $11 off.
And for a really last minute gift idea, magazines from Zinio are perfect. They have a sale on right now with 50% off their most popular titles.
Happy shopping Bargainmoosers! I hope you find everything you need this Christmas!
(Photo Credit: Chris Morin)