Frozen: Sing-Along Edition Only $10 @ Amazon.ca *HOT* (EXPIRED)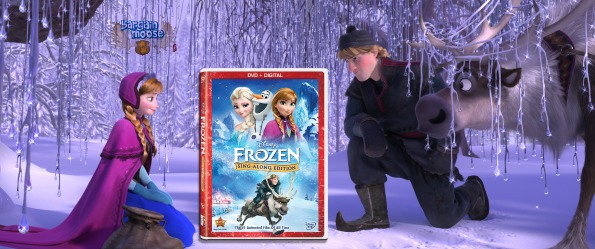 You probably already own the regular edition of Disney's Frozen. Now you can buy the Sing-Along Edition for only $10 at Amazon Canada.
While Amazon's original retail price is $32.99, the DVD usually sells for a bit less than that. However, this sale price truly is outstanding given the competitor's prices:
$24.99 @ Best Buy Canada
$24.99 @ Future Shop Canada
$24.99 @ iTunes Canada (digital version only)
$19.50 @ Walmart Canada
This deal is still an additional 50% off Walmart's lowest price.
The Frozen: Sing-Along Edition comes in DVD with the digital copy as well so you can watch this on your TV or on any of your digital devices (tablet, smart phone, PC). The original movie is on the disk with all the songs accompanied by on-screen lyrics with a bouncing Frozen snowflake. This will help your kids sing along with the songs as the movie plays. There is also an option in the special features to play the songs without the entire movie as this reviewer mentions:
I'll admit I already have the bluray/dvd version of this. But why not have a spare disc in case you lose it, right? Anyway I like that they have the words for the songs with a bouncing snowflake to follow. Sure, you could put on subtitles but this way the words are only up on the screen during the songs. Also, there is the option to just play the songs without playing the entire movie in the special features section which is nice if you like the songs but don't want to sit through the whole movie.
Most kids are pretty stoked with this copy as it caters to their desire to participate. While parents might feel that two copies of the exact same movie is a little excessive, at only $10 I think it is worth it for the extra features. You could always give your other copy away or keep the second disk for when this one is too scratched to play anymore.
Receive free shipping on orders of $25 or more. If you have a Prime Membership, then shipping is free on all orders.
(Expiry: Unknown)