$10 Gift Card When You Spend $30 Coupon @ Rexall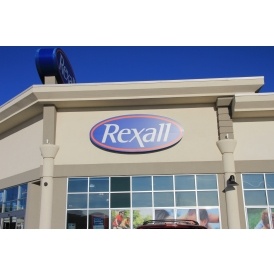 Hey Rexall shoppers! Here's an offer just for you, this offer was available back in May but (yay) it is back again! Head on over to your local Rexall Pharma Plus between July 8th and July 10th to get a $10 free gift card when you spend $30 or more. This offer is valid in stores only, but they don't have these offers very often so don't miss out.
This Rexall Canada offer is valid at participating Rexall and Rexall Pharma Plus locations across Canada. Of course you will need to reach a minimum spend of $30 in order to get the $10 credit, and you can only use the coupon once per person.
There is quite a list of exclusions, but I can spend $30 at Rexall any day. They have everything from milk to makeup, so have fun with it. Some of the exclusions include gift cards, lottery tickets, postal services, transit tickets, diapers, formula, and such. The obvious exclusions.
You can use the coupon with sale purchases too, so maybe flip through their flyer and see what you need to stock up on. The local flyer for me expires in two days but I do see a few items that I need to stock up on like DayQuil and NyQuil. I can never have enough of that miracle stuff.
(Expiry: 10th July 2016)