Disney On Ice Was $28 | Now $17 With Travelzoo Promo Code @ Ticketmaster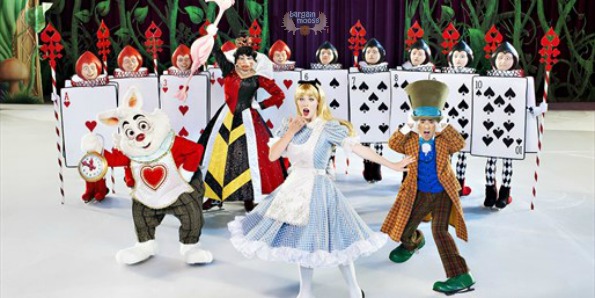 With Christmas less than two days away, you are going to be hard-pressed to do online shopping and get your items in time. But, you can order tickets to an event and get that in time with ease. If you want something to do with the kids (or even with other adults), consider Disney on Ice. You can use this Travelzoo coupon code to get tickets for $17 with a regular price of $28 and $35 with a regular price of $45.
Click here to get your tickets @ Ticketmaster now
Coupon Code: TZ2014
Discount: $17 and $35 tickets
Expiry: 28th December 2014
How fun and what a special night it would be if you surprised your kids with Disney on Ice tickets for Christmas Eve or even Christmas Day? Tickets are available as early as today, all the way until December 28th.
Finding your seats is easy as you choose your wanted day and click see tickets. From there, enter the promo code to see the available seats at these rates. I also noticed that there is a deal for kids tickets for $20 in the $35 seats. This means your family of four could see the show in fairly good seats for $110.
Unfortunately, there are ticket fees on top, which is normal with Ticketmaster. These fees vary up to $10 a ticket and another $5 on top of your order. The bright spot in this is that you are basically saving these fees with the coupon code.
The show that is playing is Treasure Trove, which features all of the Disney princesses, plus other favourites from The Lion King, Alice in Wonderland and more.
It is playing at the Rogers Centre in Toronto and if you aren't familiar with Toronto, there are some great restaurants down there that you could go for dinner afterwards with the family. I also love seeing all the lights downtown Toronto at this time of year. Your kids will not forget this.
For all Ticketmaster coupon codes, you'll want to visit the forum.