Dell Canada: Buy a Dell Get a Free XBOX - For Students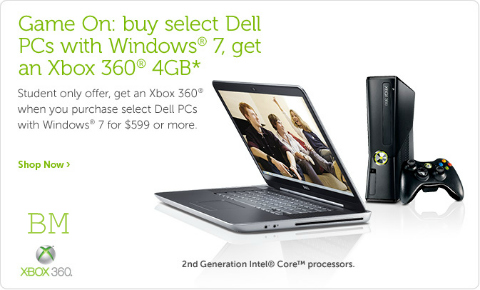 So Dell has jumped on the bandwagon (HP was the one on it) and now when you buy select Dell computers and enter your student ID.
Or if you have trouble like I had I had follow the below link (got it from a Dell rep) and when it asks for your member ID input your student ID at checkout:
The lowest priced computer available with the free XBOX is the Inspiron 15R at only $599.98 - on sale from $908. It has a 500 GB hard drive - yummy. With the free XBOX 360 4GB worth around $200, that is quite the deal!