Dealuxe Canada: 70% off Belts - Now Under $35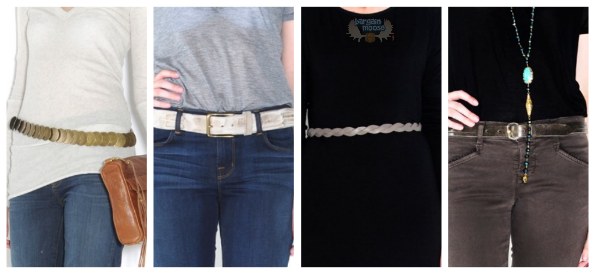 Dealuxe Canada has their lovely (and much frequented by me) 70% off sale area. All these belts are final sale - but are 70% off their original price! Here is a nice selection of belts for under $35:
A belt can really make or break your outfit. it can total enhance a lovely dress or a nice pair of pants, and the lack there of can make it seem like something is missing. I certainly need a new belt or two - I have one. At this price I don't have an excuse.
Limited sizes are available for some of the styles.
Expiry: Unknown