DealTicker: $10 for 1 Year Subscription to Canadian Family Magazine ($40 value)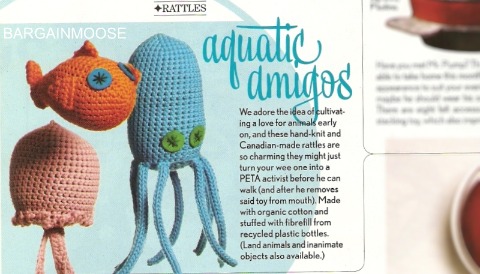 This is a fabulous deal if you are a parent, or considering going that direction! For only $10 (a $40.68 value) you get a 1 year subscription to the Canadian Family Magazine.
I don't know much about Magazines, Except for MacLife I'm not really into them, but this one seems to be decent. Here is a little bio:
Every issue of Canadian Family includes the latest topics and articles about maximizing the time you have with your family. The stories are rich and entertaining and cover topics such as feature stories, family activities, and parenting tips & strategies to make the special moments with your children even more enticing and captivating. From the garden, to the latest travel escapes, and even the hottest toy on the playground, Canadian Family magazine has it all covered.
I'm not sure how it compares to Today's Parent, anyone like to comment?