Danna Bananas Canada: 30% Off Winter Clearance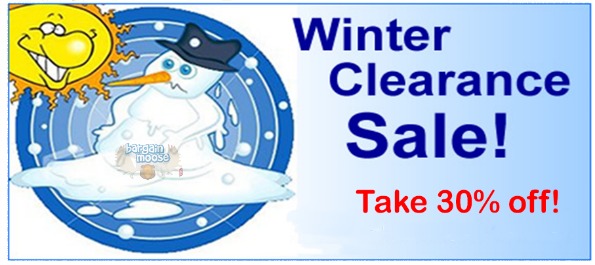 Get 30% off at Danna Bananas during their Winter clearance sale.
Danna Bananas says they are aPEELing to your funny bone, which means they sell so much funny stuff, which make really great gift ideas. With Mother's Day around the corner, you mom would probably enjoy a gift that evokes her sense of humour. Remember that macaroni ashtray you made in grade one? She didn't laugh, did she? But I bet she still has it. Dad would probably enjoy a joke gift too, and since 30% off is a nice discount, be prepared and don't wait until June to shop.
If you are going to a party anytime soon, and for your sake, I hope you are, you might consider a host/ess gift like this Cock Blocker bottle stopper. Wine and other spirits need to be preserved (for the sanity of us all) and what better way to preserve it then with this delicate rooster (cock blocker). It was $8.45, now $5.92.
This Star Wars cookbook with cookie cutters was a huge hit in my house at Christmas. My boys love making the recipes in this book and even using the cutters for play-doh on the days I can't muster the energy to make another galatic goodie. Was $32.95, now $23.97.
Spend $150 at Danna Bananas and you'll get super awesome free shipping too.