Conair Led Mirror Now Only $30 + Free shipping @ Amazon.ca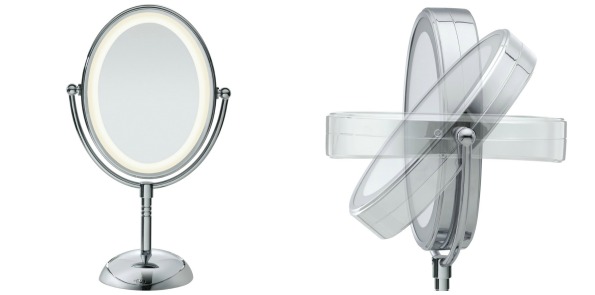 Do you own a magnification mirror? If you don't, I can guarantee you're missing out. These babies are not only good for makeup, they are also great for doing your eyebrows and getting all those little hairs. Amazon now has the Conair LED mirror on sale at 50% off, for only $30. That is a great price, I've payed my magnification mirror $20 and it's not a great brand name one like Conair. Plus, shipping is free on this item.
I own a magnification mirror, but I don't have an LED kind. I've tried my friend's LED mirror, and it's amazing to put on your makeup. I hate when I put on my makeup, then get in the car to see that my face and neck are two different shades. No worries with these mirrors, you see everything.
The LED lighting with this mirror is worth paying a little bit extra, but for only $30 you're paying the price of a magnification mirror alone. Anyone who applies makeup needs one of these, it really is a game changer if you find yourself walking out of the house looking a little a clown some days.
Shipping is free with this mirror, enjoy Moosers.
(Expiry: Unknown)