Clearance Chocolate From $2.64 (Up To 75% Off) @ The Bay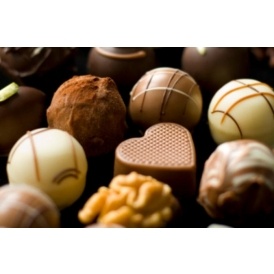 There is only one thing in this world that is better than chocolate—clearance sale chocolate. Especially when you can get up to 75% off like TheBay.com is offering right now. Act fast and sink your teeth into delicious Lindt chocolate for as low as $2.64. Who's with me!?
This looks to be Easter chocolate, but who cares at this point. It will arrive at my door, be ripped out of the box and ruthlessly crammed into my mouth at amounts that I promised myself I wouldn't consume back in January. Does anyone stick to their resolutions, seriously!?
There are five Lindt options available in the clearance section at The Bay, but you can browse their other chocolate on sale as well. Lindt just happens to be a personal favourite that I know is popular among you guys. The Lindt Pack of Four Milk Chocolate Carrots had me at hello. It is your most affordable option at $2.64 but not the greatest discount considering the regular price was $5.29.
If you're looking to get the best discount, then you're going to want to score the Lindt Valentine Milk Chocolate Gift Box which is on sale from $13.49 down to $3.37. You don't even have to tell me the discount to sell me on this one. I have had it before, and I will eat it again.
Spend $99 to get free shipping on your purchase. I know that is a high minimum spend threshold, but the other option is to spend $45 or more and use your HBC Credit Card for free shipping. If you don't quite spend $99, you will pay $5.95 shipping for orders under $50, $7.95 shipping for orders between $50 and $75 and then $9.95 shipping on orders between $75 and $99. Some of these offers are available in store as well.
(Expiry: Unknown)