Buffalo Jeans Shoppers Card With Purchase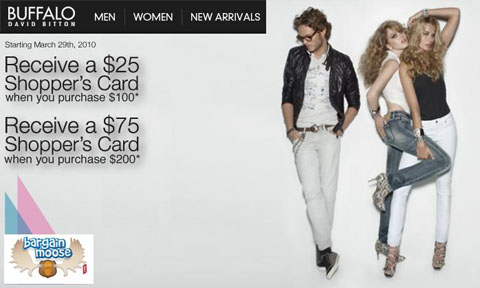 Receive a shoppers card of $25 or $75 when you spend from $100 to $200 in stores at Buffalo.
Starting now until 11th April 2010, when you buy at least $100 worth of  merchandise in stores at Buffalo, you will receive a $25 shoppers card to put towards your next purchase. Also, if you spend a minimum of $200 you will receive a $75 shoppers card. Shoppers cards must be redeemed between April 19 and May 2, and must be used in full during one transaction.
Their women's clothes are not really my taste, but I do really like their belts  for men and women.