Beer Deals: 32% Off Mr. Beer Home Brewing Kits @ Amazon.ca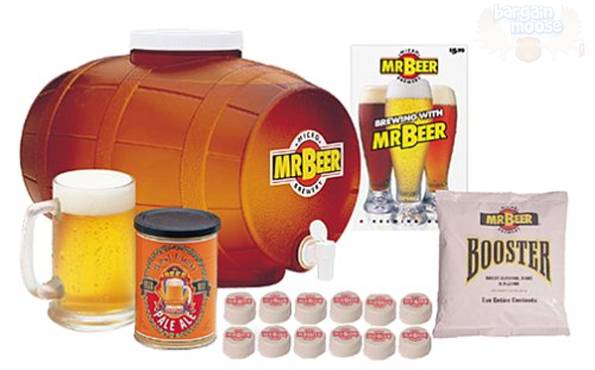 Over on Amazon.ca, there are a couple of deals on Mr Beer home brewing kits, which I thought could be a good idea for Father's Day. There is up to 33% off the cost price on these kits.
Here are the main deals:
You can of course make use of the free super saver shipping at Amazon.ca, but if you were thinking of ordering one of these as a Father's Day gift and wanted to make sure that it arrives on time for this Sunday, then you could pay extra for express or next day shipping.
I think these kits are a fun idea, and it's really great to drink the final product that you've had brewing for months. I've not personally used a kit like this myself, but family members have, and they really recommend it. My sister made a  batch of home-made gin with a similar kit, and it would have knocked your socks off!
(Expiry unknown)