Amazon Canada: VTech MobiGo Games As Low As $6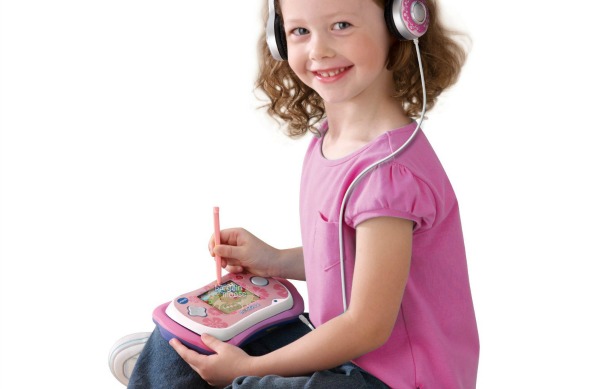 Amazon Canada had a kick-butt deal on if you are looking for an inexpensive hand-held learning system for your child. Get the VTech MobiGo 2 Touch learning system for only $11.99 with a regular price of $39.99, but this sold out before I could tell you about it. Instead, I'm going to tell you about a number of MobiGo games that are on sale instead!
There are quite a few games on sale, but the best deal I see is on the Disney Cars 2 game, which is now only $5.99 with a regular price of $19.99. While this game is a bit older, I don't think Cars ever goes out of fashion with kids. My son was just telling me that Planes 2 is coming out and I thought maybe he'd think it was too babyish, as he is eight, but he said he was excited. I'm sure he'd still play a Cars game and so would his younger brothers. My youngest watches the Cars movies a few times a week!
The Madagascar 3 game is also a great deal and the same goes for it as a movie that kids like to watch over and over. The game looks really fun with lots of educational components built right in. This one is $7.38 with a regular price of $19.99.
Add Toy Story 3 to that list of well-loved movies and you've got yourself a threesome of fun and inexpensive games for your child to play on their MobiGo. This one is selling for $9.02 with a regular price of $19.99.
Keep watching the actual MobiGo game device as sometimes items that have gone out of stock at the cheap price will come back.
Shipping is free on orders over $25, so you might want to see what else is on offer at Amazon to save yourself the shipping costs.
(Expiry: Unknown)