Amazon Canada: Subscribe And Save Up To 35% On Dove Men+Care + Free Shipping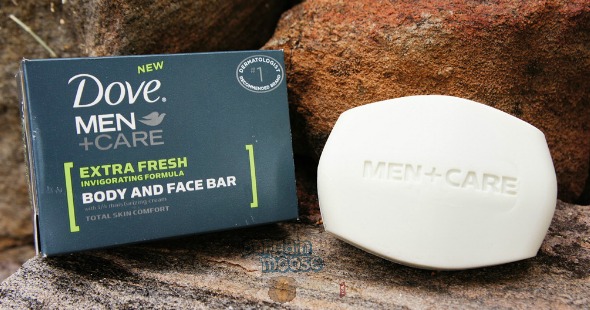 Amazon Canada has been coming out with all of these awesome subscriptions to save you money. Right now, subscribe to receive your favourite (or Dad's favourite) Dove Men+Care products and you can take up to 35% off the original price of these popular items. You will even get free shipping.
With this special Father's Day offer from Amazon.ca, you can take up to 35% on your first shipment of certain Dove Men + Care products. If you don't want to continue your subscription afterwards, you can simply cancel your subscription once you receive your first products. Be sure to follow the instructions carefully to get the optimal savings during this promotion opportunity.
Add your Dove Men + Care favourite products from the selection in the link above to your Amazon.ca shopping cart.
Continue through to the product's page and select the Subscribe & Save purchase. You will need to do this for every product individually it seems.
Tailor your delivery schedule to your needs before you click "Subscribe Now".
Your 35% total discount will be applied at the check out process. Shipping will be included when you subscribe.
Start by finding the right Dove Men + Care products for yourself, your hubby or your dad. There are lots of popular products like the Dove Men + Care Body Wash, Dove Men + Care Shampoo & Conditioner , Dove Men + Care Deep Clean Body + Face Bar or even the Dove Men + Care Style Paste. Whatever Dove Men + Care products you could possible be looking for, you can get it at a discounted price through Amazon Canada with this Father's Day subscription. This offer happens to expire on Father's Day as well.
The Dove Men + Care Extra Fresh Micro Moisture Body + Facewash is on sale from $5.19 down to $3.47, which is the normal price that other Canadian retailers like Walmart Canada would sell this product for. When I add this item to my cart with the Subscribe & Save option, it looks like the 30% off is taken from the price before the 5% discount was applied - which means more savings. So instead of paying the regular $5.19 for this item, you will pay just $2.31. I even use the Dove Men + Care Active Clean Dual Sided Shower Tool myself. This tool was also normally $5.19 and on sale for $3.47. After all the discounts are applied, you will pay just $2.31 for this item as well. I use the firmer
So the savings seem a little tricky, but I promise they are there. The discount includes a one-time 30% off, as well as the 5% off Subscribe & Save discount that you will continue to receive on future subscription purchases. First you will see just the 5% discount, but the 30% discount will not be applied until the last page so don't be alarmed. If you order 5 items, the 5% discount will be increased to 15% off. This can be 5 different items, or 5 separate subscriptions of the same product of your choice.
(Expiry: 21st June 2015)