Amazon Canada: Stuhrling Original Men's Aquadiver Bezel Watch Was $339.95, Now $55.95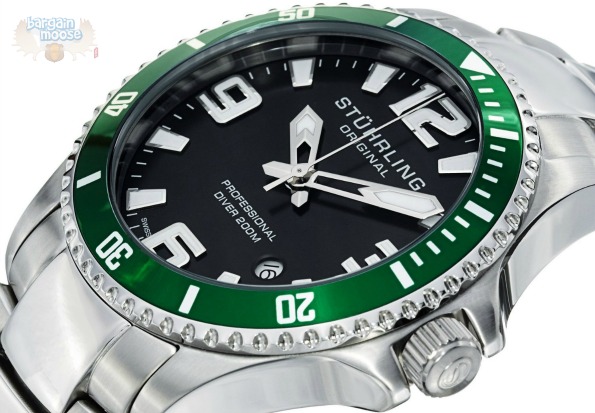 Amazon Canada has 86% off a selection of Stuhrling Original Men's 395.33U16 Aquadiver Regatta Champion Professional Diver Swiss Quartz Date Bezel Watches in a choice of colour. They originally were $339.95 and are now on sale for $55.95. Shipping will be free on this item because it is over $25.
You get five colour choices, and they all look lovely - just depends on your taste. This watch is considered a professional diver - made of stainless steel - and good to a depth of 200 meters. Though why one would want to wear a watch like this on a dive is beyond me. Practically, this means it should survive a few dunks in the toilet as long as you don't flush.
My favourite is the green colour - I think it is such a nice colour on the steel and think most guys would rather like it. Depending on which watch you choose - some are in stock and others there will be a bit of a back-order for. But you can order whichever one you want, it will just be delivered when they get it. I think this would make a great Valentine's Day gift for a certain special man.
Expiry: 4th February 2013