Amazon Canada: Stanley Kubrick Essential Collection Only $19.99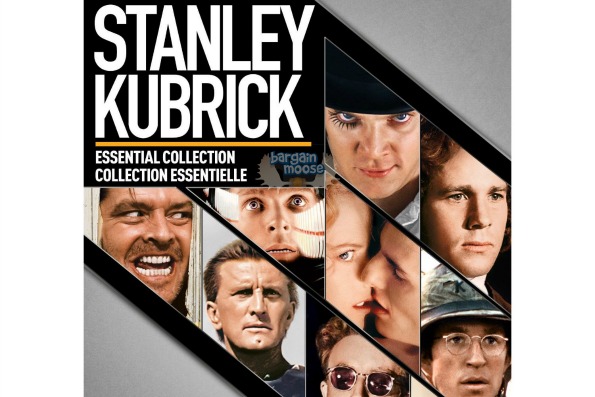 With some wicked good movies in this collection, you'll pay $19.99 for this DVD set from Amazon, was $95.99. This deal is on today only.
I've actually seen very few of the movies on this list, as many of them came out when I was younger, but they are classic must-see movies. The list includes:
Spartacus
Lolita
Strangelove
2001: A Space Odyssey
A Clockwork Orange
Barry Lyndon
The Shining
Full Metal Jacket
Eyes Wide Shut
The Shining, of course, is that iconic Jack Nicholson flick that completely messes with your mind. I've also heard A Clockwork Orange will leave you with one scene in your mind forever. Full Metal Jacket is also just as mesmerizing. Eyes Wide Shut, I did see, but it was definitely not a favourite movie. If you like movies that leave you with questions about humanity, this is the boxed set for you.
As always, Amazon will ship for free with orders over $25, so treat yourself to something else or pay for shipping on this set. I wouldn't wait too long, this set will go quickly.
(Expiry: 22nd December 2013)