Amazon Canada: Six Feet Under: The Complete Series On DVD | Was $175 Now $59 **BUMP**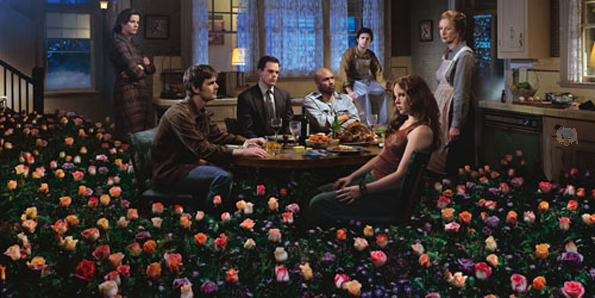 **Good morning again Moosers. We are bumping this one as it is a cult favourite and now another $6 cheaper. Don't miss out!**
Good morning, my fellow Bargainmoosers! Today on Amazon, you can get a really sweet bargain on Six Feet Under: The Complete Series on DVD. This DVD set normally sells for $174.99, but you can now purchase this for just $64.99! What's also great is that you'll also qualify for free shipping! Now that's a nice incentive! It's also a fantastic series that I highly recommend.
This set is something that you should seriously consider purchasing. Six Feet Under: The Complete Series on DVD contains all 5 seasons of this HBO classic, and it's one heck of a show! I didn't know what to expect when I first checked out this series... it revolves around a family that works in a funeral home, and the struggles, triumphs, and tragedies that they encounter while trying to pick up the pieces after the patriarch of the family passes away.
This is a deep show that has some dark comedy, riveting storylines, and plenty of familiar faces (Michael C. Hall, who later played Dexter, is in this series, and that's how I started to watch 6 Feet Under). My girlfriend and I really enjoyed watching this series, and the series finale was extremely well done (unlike the controversial ending to The Sopranos).
If you wanted to buy Six Feet Under: The Complete Series on DVD at Best Buy, it would cost you $77.99 (it's also currently sold out). Listed below is a brief review of this set from a satisfied Amazon customer:
I laughed and cried my way through this entire series. Watching it was like falling in love. The characters were so incredibly compelling that I felt I was part of their lives. This is a unique drama. Highly recommended.
This set was previously $63 on Amazon back in June (check out Eva's post here), but that deal didn't last very long, so here's a second chance to save on this series! Happy hunting, my fellow Bargainmoosers!
(Expiry: Unknown)