Amazon Canada: Save 30% On Closet Complete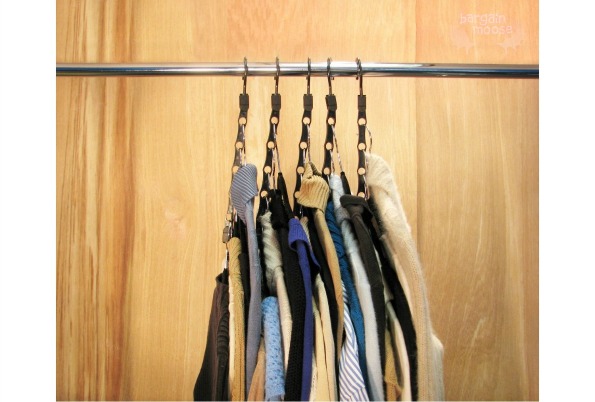 Get some complete closet solutions with Closet Complete, on sale for 30% off at Amazon.ca.
I am on a purging mission. I just have way too many clothes. I have to confess that I do not like getting rid of stuff, especially if it is still in great shape. However, because I can't find anything, and have a walk-in closet plus two and a half dressers as well as a number of storage bins full of clothes, I've decided I have to do it. I started by getting rid of two full bins of clothes that will probably never fit, as much as I love them. They were pre-baby clothes, so really they are ten years out of style now, anyway. Second, I got rid of anything that looked worn or had a stain, which is pretty easy. Still, with overflowing drawers and hangers suffocating in the closet, I am now getting rid of anything that I don't love to wear. If it doesn't flatter me, why wear it? This is an ongoing process, as trying on everything in my wardrobe is way too daunting, but it is coming along (that is, until I pull out all my summer clothes from the bins in the basement).
In the meantime, I can start getting that closet organized, and I found a few great tools to do it:
Shipping will be free once you spend over $25.
(Expiry: 31st January 2014)