Amazon Canada: Nail Art Supplies As Low As $0.05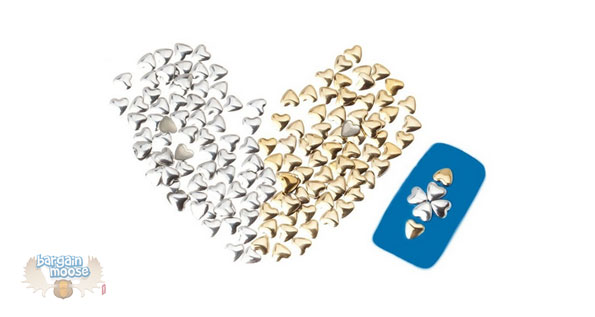 Are you a nail art aficionado? Whether you're just a beginner or an expert, here's a deal that is sure to have your nails tingling for a new design: prices as low as $0.05 for nail art supplies at Amazon!
Did you know that Amazon Canada has loads of extremely deep discounts available on nail supplies? As someone who has only ever shopped at major stores for nail supplies, I never even imagined that I could find prices such as these:
And yet lo and behold, these products were there all along! I even performed a quick price comparison to reassure myself that these were indeed good deals and sure enough, here's what I found in comparison to NailPolishCanada's prices:
Needless to say, Amazon's prices definitely knock these ones out of the park, with the only hitch being that some of the items apparently take over three weeks to deliver. However, if you're not in any hurry to get them in exchange for rock-bottom prices, then it's definitely worth a buy!
I actually purchased all of the products and a couple of others that I listed above and for eleven items, my order came up to close to $27. I found that to be a fantastic price considering the amount of rhinestones, striping tape and stickers contained and this, in spite of the fact that while some items ship absolutely free, others have a shipping fee greater than the item's price itself. Even then, it's definitely worth it!
In the end, I'm convinced that you won't find prices like this anywhere else, but if you do, make sure to share with me in the comments section!
(Expiry: Unknown)