Amazon Canada: Harry Potter The Complete 8-Film Collection Now $35.99!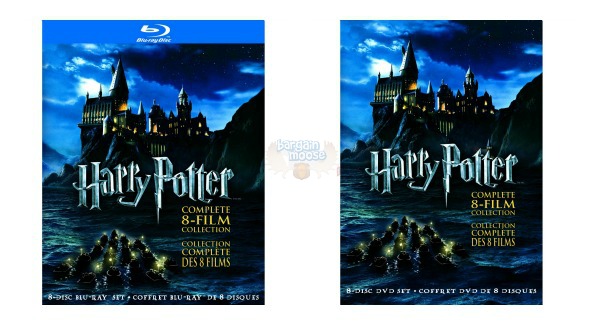 This is a huge deal for all you Harry potter fans, and bound to sell out quick!! Get Harry Potter: The complete 8-Film collection for only $35.99, regularly $98.99.
If you have a blu-ray player you will want to get the blu-ray version for only $54.99, regularly $159.99!
My husband is a big Harry Potter fan and I ordered this in from England last year. He LOVES it! He has been wanting to do an HP marathon for ever. The set truly is awesome for this price! I love Cyber Monday!
Today Only!
The disks do include extras as this reviewer mentions:
As for the product, the picture quality of the blu-ray is superb, it really shows how well made the movies were. I did find the volume to be lower than other movies, really have to turn it up. One review claimed you only get one disc for each movie, making the assumption that all the extras are excluded. This is not true as the extras are packed onto the disc for the first few movies, and for the last three, there are actually two discs.
Expiry: 26th, November 2012