Amazon Canada: Despicable Me [Blu-ray + DVD] Was $31 | Now $13.33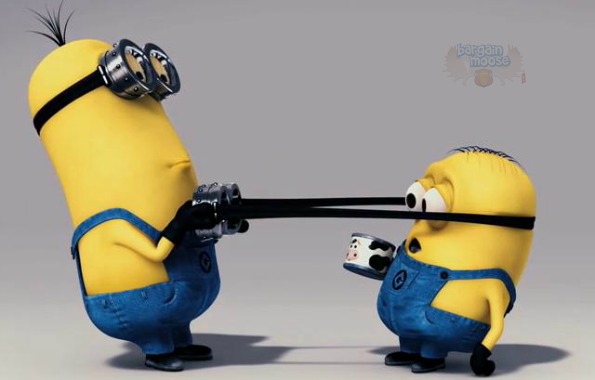 Amazon Canada has the evilly cute movie Despicable Me on sale for $13.33!!! Regularly $30.99 this is a steep discount and worth picking up for this price.
The set includes both the blu-ray and the regular DVD versions so no matter what player you have, you are set.
I totally love this movie. I think it is really cute - and the little minions are the most adorable things ever. If you have never sat through the end credits - it is worth it for the extra animations. It is appropriate for children and for adults. Even my father found this movie highly enjoyable. Especially if you have daughters this is such a fun thing to watch with the family.
I like this reviewer's take on the movie:
What a great animation. The characters are very real and it is easy to identify with Gru . Who would not want a Freeze Ray or an automobile like his ? It would be hard to leave the three orphans behind, and what kid has not endured the Box of Shame if only in his imagination. This seems to be a kid's movie but with very real adult connections and must be watched several times. Just the interaction with the neighbour about the dog's little bombs is worth the price of admission.
Expiry: Unknown