Amazon Canada: BlackBerry Playbook Convertible Case $19.13 (Was $49.99)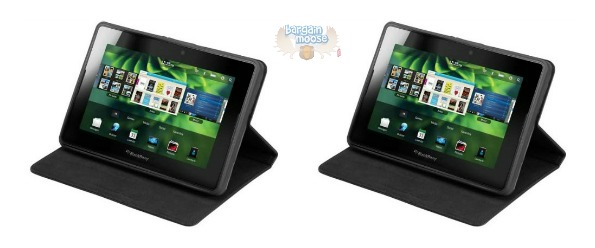 If you picked up a Blckaberry Playbook at the extraordinary price of $150 - $200 or so, be sure to get a deal on a case for it too. This BlackBerry Playbook Leather Convertible Case is on sale for $19.13 (Was $49.99). That is 62% off!
It has 4.4 out of 5 stars with 74 reviews. Here is one:
This blackberry OEM case is the perfect one for your playbook. This case is not bulky and fits perfect. The ON-OFF button now works much better. During charging battery the case needs to be open but this may help to lower temperature. I strongly recommend it if you want to protect your investment.
I price compared with BB and FS. Future Shop has the case at full price $49.99 and BestBuy also has it priced at $49.99.I also checked with The Source where the case is on sale for $39.99. Amazon's price is still better.
You will get free shipping on this item as it is over $25.
Expiry: Unknown