Amazon Canada: 34% Off The Dark Knight Trilogy Limited Edition Giftset - Now $29.97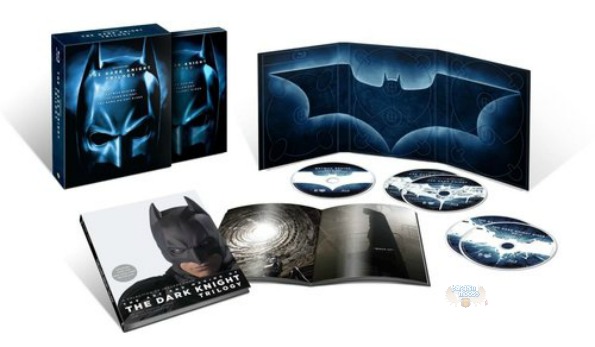 Amazon Canada is offering 34% off The Dark Knight Trilogy Limited Edition Giftset (Batman Begins / The Dark Knight / The Dark Knight Rises) [Blu-ray]. Originally $45.99 the set is on sale for a mere $29.97.
If you do the math, that works out to a little less than $10 per blu-ray movie. That is an astounding price for such a popular movie series! The packaging looks great as well.
One reviewer said it best:
Buy this before it sells out! at 10$ a film its a steal, the trilogy also comes with a picture booklet of different shots from the movies. there are 5 discs total including all the special features, plus every single movie is brilliant
You can order now and still get this in time for Christmas. Stick it under a few trees and hear the squeals of delight come Christmas morning!
Get free shipping on your order too, as it is over $25.
Expiry: Unknown