Amazon Canada: 30% Off Melissa & Doug Art Supplies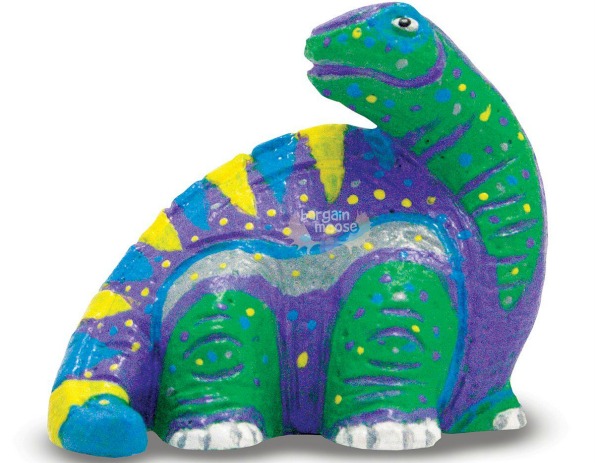 If you are looking for back to school supplies or for some art supplies for your child, then you've come to the right place. I absolutely love Melissa and Doug art supplies and Amazon has them on for 30% off.
I can't count the number of art items I have from the brand Melissa and Doug. I love the uniqueness of their sets and find everything really high quality. I find new art supplies is a great way to get kids excited about having to go back to school. I'm also looking for fun kits as things for my kids to do when they are camping or at the cottage. I like to have my quiet time reading while they have their quiet time making art.
Remember paint by number? How about the less messy sticker by number? Get the Melissa and Doug Peel and Press Sticker by Number flower garden fairy for only $7.36, with a regular price of $9.99.
While the sale says 30% off, some items are even more than that off the regular price. This Melissa and Doug portable light box is really cool, and looks perfect for using while on a road trip. It has a little portable desk, that fits perfectly in your child's lap. It was $19.99, now $11.71.
If you are looking for something to do at a princess or other little girl party, you can't beat paying only $3.99 for them to make this princess doll and take it home as a favour. It is an all-in-one kit, so you really just hand it to them and let them work their own magic. It has a regular price of $8.99, but paying the $4 price is perfect for 10 kids at a party.
My boys have done a Melissa and Doug paintable figurine and this dinosaur figurine kit is one they'd love to do. I like these because they are cute to display on a shelf after all their hard work is done. I don't find ours ever looks like the picture on the box, but I love letting my kids be creative, messy and have fun when doing art, rather than be perfect. This item was $10.99, now only $6.39.
Shipping is free from Amazon once you've spent over $25 and since these items are all less than that, you'll want to get a few to help save those costs. Twisting your rubber arm, aren't I?
(expiry: unknown)