Amazon.ca: The Mel Brooks Collection [Blu-ray] Only $21 (FS @ $25) (EXPIRED)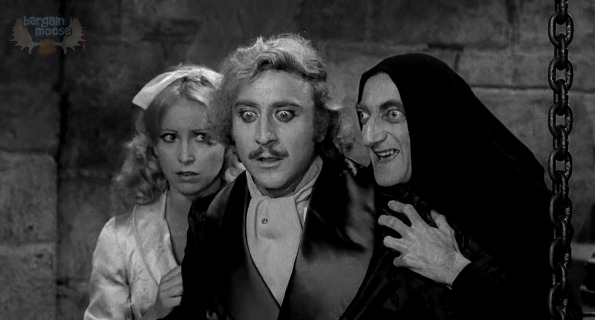 Amazon Canada is selling The Mel Brooks Collection [Blu-ray] for only $20.99 today. It is a one-day special and certainly not one you want to miss if you are a fan of this master comedian.
If you do not know who Mel Brooks is... I do not think we can be friends. The guy is a genius! While other people memorize the lines of Monty Python (ya, I know... ya love them), I was saying "candy gram for Mongo" to clueless classmates. This eight-disc set includes the following films:
Blazing Saddles
High Anxiety
History of the World Part I
Robin Hood: Men in Tights
Silent Movie
To Be or Not to Be
Twelve Chairs
Young Frankenstein
I love watching Blazing Saddles because it is such a beautiful commentary on racism and how we approach the 'other': people who are different than we are. Young Frankenstein is just hilarious and features the incredible acting skills of one slightly demented Gene Wilder. This movie features the best Igor you will ever meet.
My favourite Mel Brooks movie has to be Robin Hood: Men in Tights. I quote that movie more than any other Mel Brooks movie. It has brilliant scripting, fantastic names (Hey Blinkin!), and incredible personalities. Of course, men in tights cross-dressing as women to get into a tournament is a priceless moment. In addition, there are some great songs and horrible archery skills displayed. A real must watch for anyone who enjoys great comedy and a butchered story line.
I price compared this set with other retails and that is why I just had to post this deal:
$50 @ Walmart Canada
$59.99 @ Best Buy Canada
$65.99 @ Future Shop Canada
Amazon Canada lists an original price of $79.99, which is a bit high give the current retail prices. However, this is still an amazing deal as the set is less than half the price of the nearest competitor.
Amazon Canada offers free shipping on orders of $25 or more. You may want to pop something else in your cart to reach that threshold. I suggest a DVD for $6.99 and under or a Blu Ray for $9.99 or under. Those sections will give you a good movie to top your cart up for the free shipping.
I already own the DVD set, but I am debating upgrading to the Blu-Ray. What do you think?
(Expiry: 29th January 2015)