Amazon.ca: Pentax Optio S1 Digital Camera for $79 (Was $130)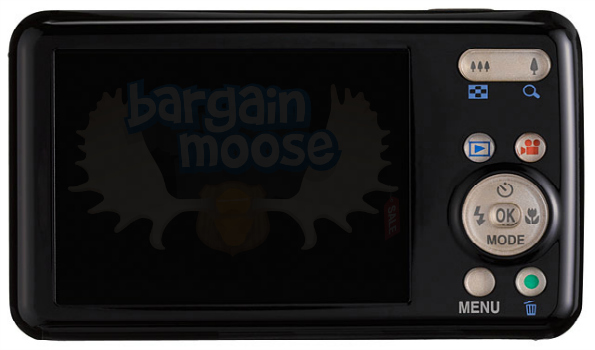 Christmas is coming up and you're going to want to avoid having to borrow Uncle Hubert's camera again. Amazon.ca wants to help you with than endeavor! Where DOES Uncle Hubert keep finding flash bulbs, anyway?
This is a great deal. The camera was $129.99 but you save $50.99 and only end up paying $79! I looked around a bit and didn't find it anywhere near this price at any other retailer. I've never used this camera but it got 4/5 star reviews from both photographyblog.com and expertreviews.co.uk. Amazon.ca customers have given it 4.5/5 stars. As I write this, it is the 3rd most popular camera on Amazon.ca and the 69th most popular item in electronics. Very respectable.
The "technical" details are as follows:
Elegant, ultra-compact design featuring aluminum-alloy housing, soft curves, rounded edges, and a highly polished reflective surface
High resolution 14 megapixel sensor ensures exceptional detail in large print sizes, and provides flexibility when cropping an image
Wide angle 5X optical zoom lens (28-140mm) offers great framing flexibility for subjects near or far
2.7 inch LCD makes it easy to frame a subject or to playback still images or HD video
Sensor shift PENTAX Shake Reduction (SR) stabilization system for sharp images, even in the most challenging lighting conditions
(Expires: 5th November 2012)