Amazon.ca: 40% Off Bamboo Storage Box, Was $20 Now $12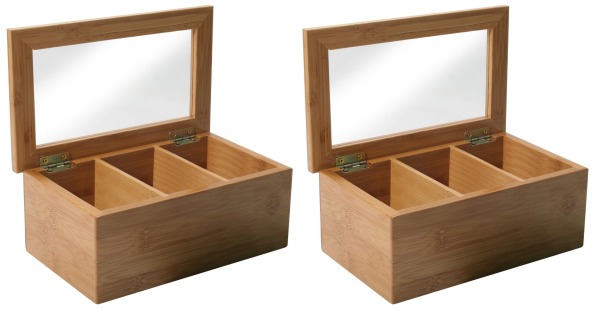 I've gone by many names throughout my life, but one of the ones that make me the proudest is "Queen of Organizing". I'm always on the lookout for something that will make storing and sorting easier on a day to day basis, and this classy bamboo storage box is exactly what I'm talking about! Originally $20.40, you'll be saving $8.41, at a total off 41% off ! Neat storage solution for only $11.99.
I don't know about you, but I can't put a price on organizing, but even if I could, this is an amazing deal! Though the website advertises it as a tea box, my brain is thinking of a million different ways to use it!
Not a tea drinker? Don't worry! What about using it to store jewelry, nail care products, or even elastics and bobby pins? The list goes on! With a sale like this on something so useful, how can you resist? That gorgeous bamboo is a perfect choice for the already classic and clean look of the storage box.
As for shipping, Amazon is always pretty great with their options. Right now, if your order comes up to more than $25, you get free shipping. I've ordered from Amazon more times than I can count and have never encountered any problems. In fact, my orders have always arrived 1-2 days earlier than expected.
(Expiry: Unknown)